Lemon Bundt Cake
I'm a bit lemon-addicted as is obvious from my yearly Lemon-fests where I cook with nothing but lemons for a week straight. In all these years my love of citrus hasn't subsided and with the weather being almost summerish here in LA, a light lemon cake with a sweet glaze was calling me to the kitchen.
Whenever I bake bundt cakes I like them to look spectacular and Nordic Ware has the most beautiful shapes. I used my Nordic Ware Chrysanthemum Bundt Pan and when I posted prep photos people oohed and aahed. Sadly the Chrysanthemum Pan is discontinued but the Nordic Ware Blossom Bundt Pan is a close alternative.
My trick to getting bundt cakes out of detailed pans is to use melted butter. I brush every crevice using a silicone brush, then immediately pour the batter in to bake. I never use flour on my pans, the butter trick is all it takes! Trust me, your cakes will be falling out left and right as will the people who get to taste this lemony cake!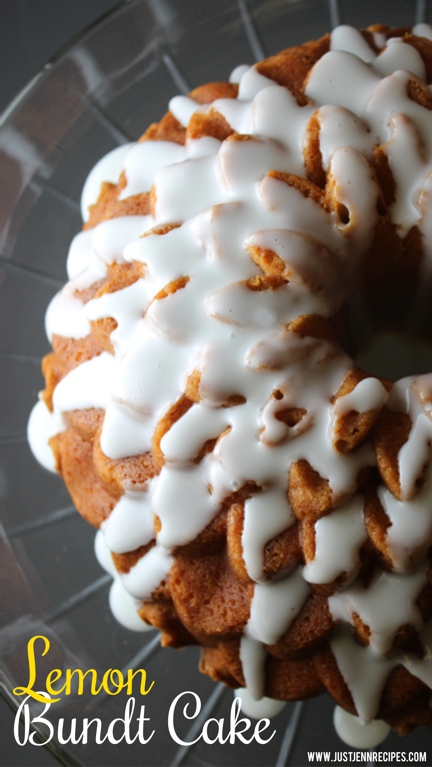 Lemon Bundt Cake
Ingredients:
cake ingredients:
3 cups all-purpose flour
1/2 teaspoon baking powder
1/2 teaspoon baking soda
1/2 teaspoon salt
1 cup (2 sticks) unsalted butter
2 cups sugar
3 eggs
2 Tablespoons lemon zest
1 cup buttermilk
1/4 cup lemon juice
1 Tablespoon lime juice
1 teaspoon vanilla
*2 Tablespoons melted butter for greasing the pan
glaze ingredients:
1 cup powdered sugar
3 Tablespoons lemon juice
Instructions:
Preheat the oven to 350 degrees.
In a bowl whisk together the flour, baking powder, baking soda and salt. Set aside.
In the bowl of an electric mixer, cream the butter and sugar. Then add the eggs and lemon zest.
Alternate the flour mixture with the butter milk until combined.
Stir in the lemon juice, lime juice and vanilla.
Prep a bundt pan by gerenously brushing it with the melted butter. Pour in the batter.
Place the filled bundt pan on a baking sheet (in case of spillage) and bake for 1 hour, until a skewer test comes out clean.
Let the cake cool in the pan, until the pan is cool to the touch, then turn the cake out onto a wire rack to cool completely.
Make the glaze by whisking together the powered sugar and the lemon juice.
Drizzle glaze over the cooled cake and serve.